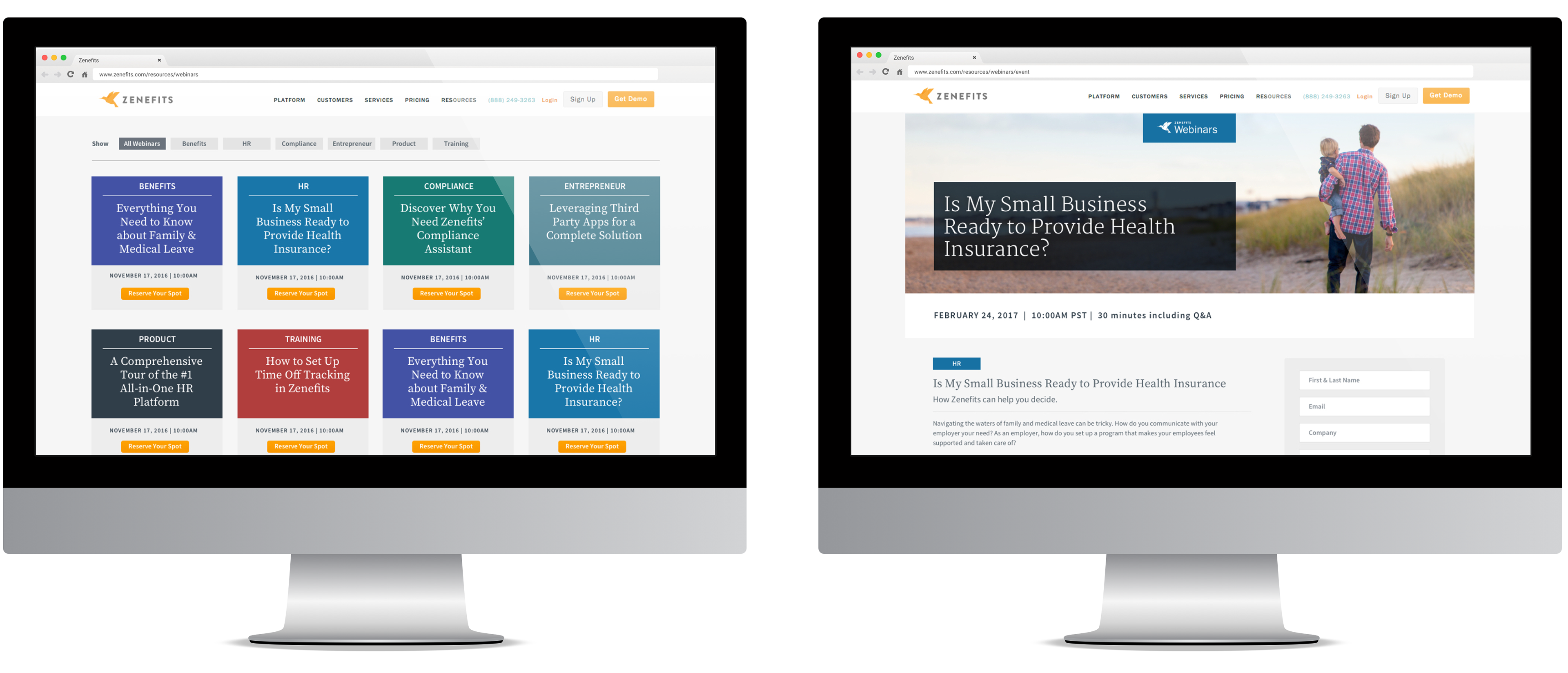 Zenefits provides a suite of HR products. To support their customers they frequently provide webinars focused on getting the most from their products.
old webinar landing page and event page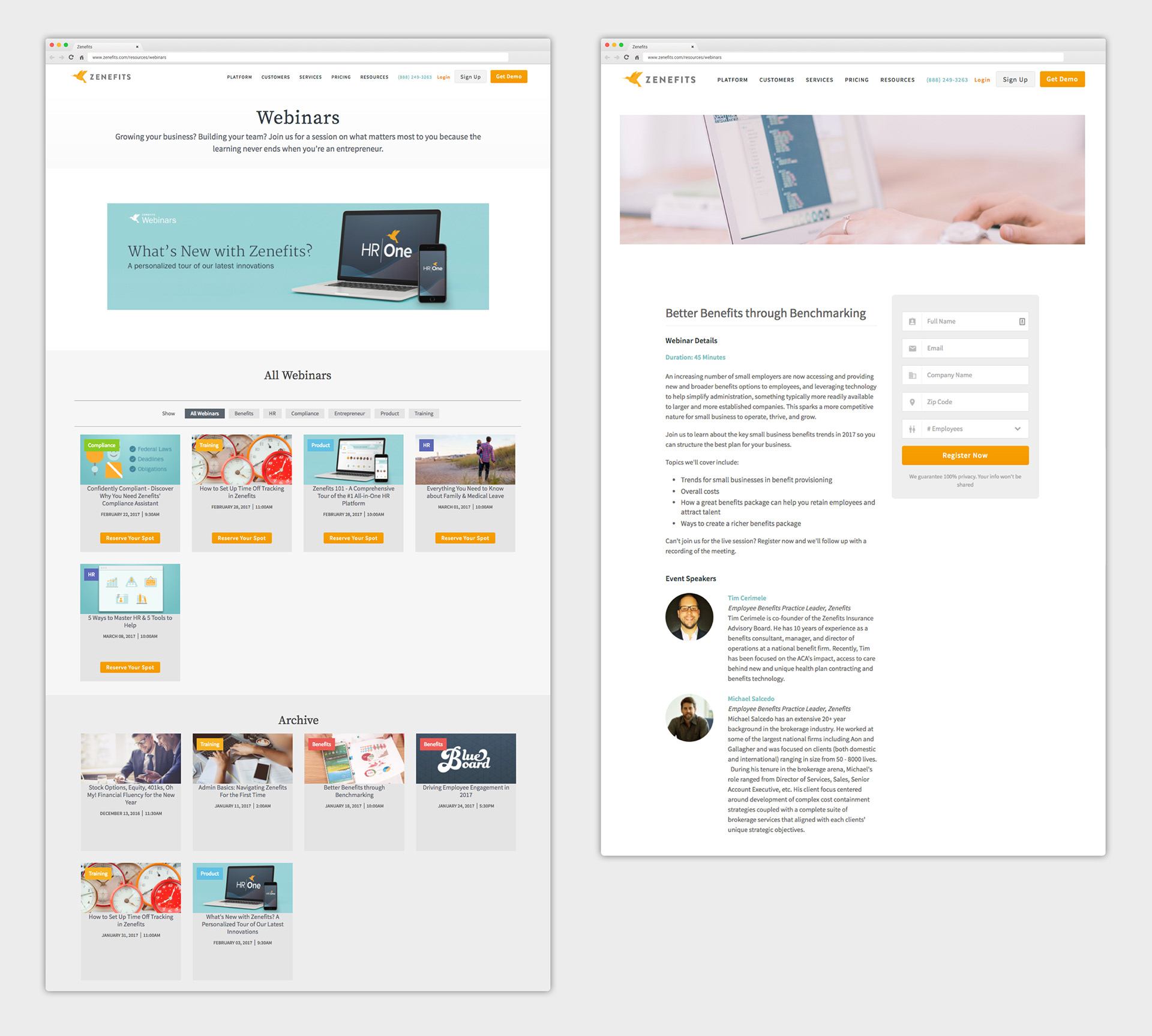 The goal of the landing page refresh was to provide a cohesive look to the page and create a marketing system for the webinars.
New landing page
A typographic solution is used to highlight the different webinars. This allows a mix of custom graphics and stock photography be used to promote webinars. 
Date, time, and a reservation button was added to the featured webinar. This information is treated similarly on the event page.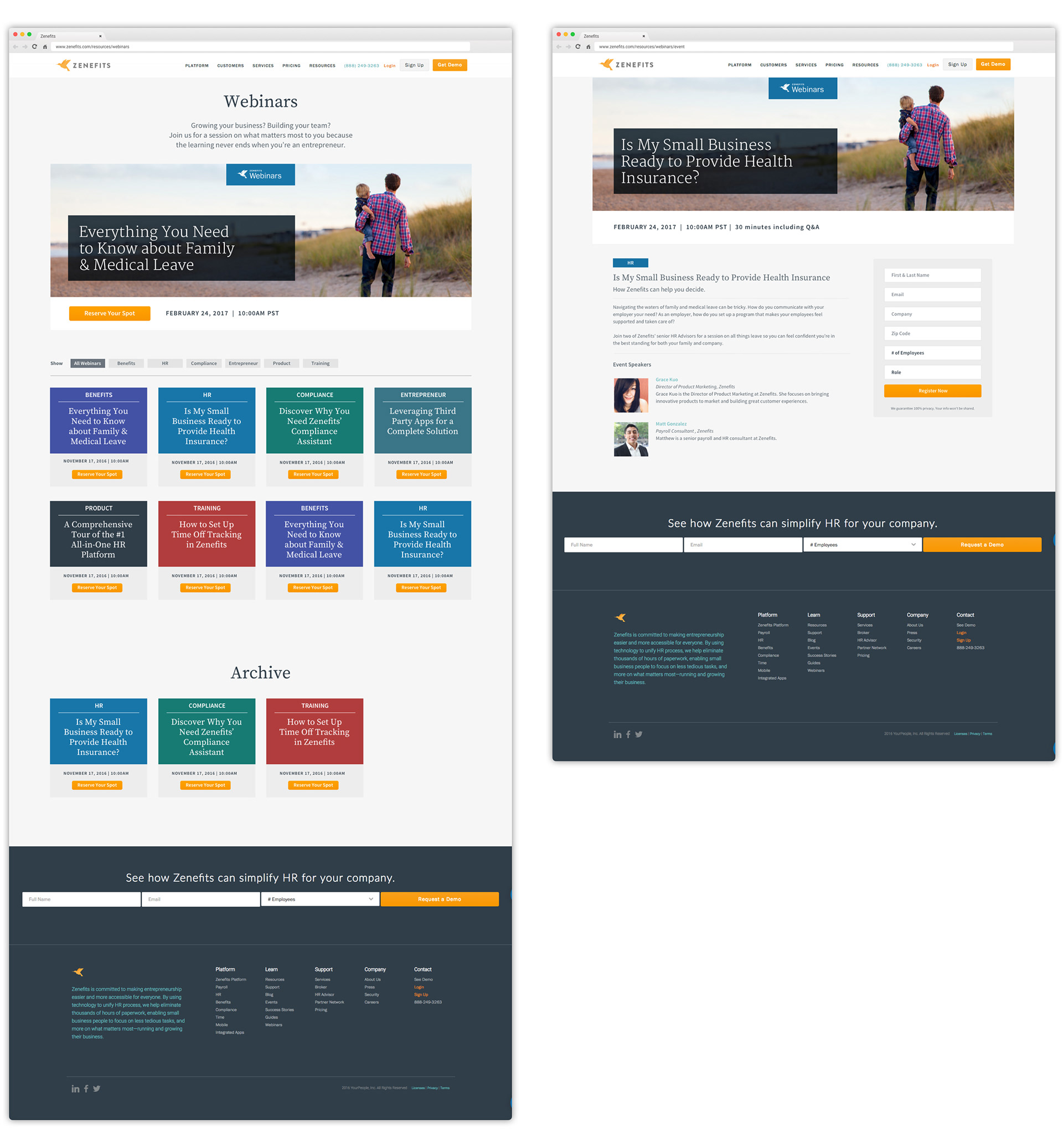 Marketing System
A template system was created in Sketch so the webinars team can create their own graphics using stock photography. It was important for it accommodate various webinar title lengths and imagery styles. Assets are built for use in email, twitter, and facebook.