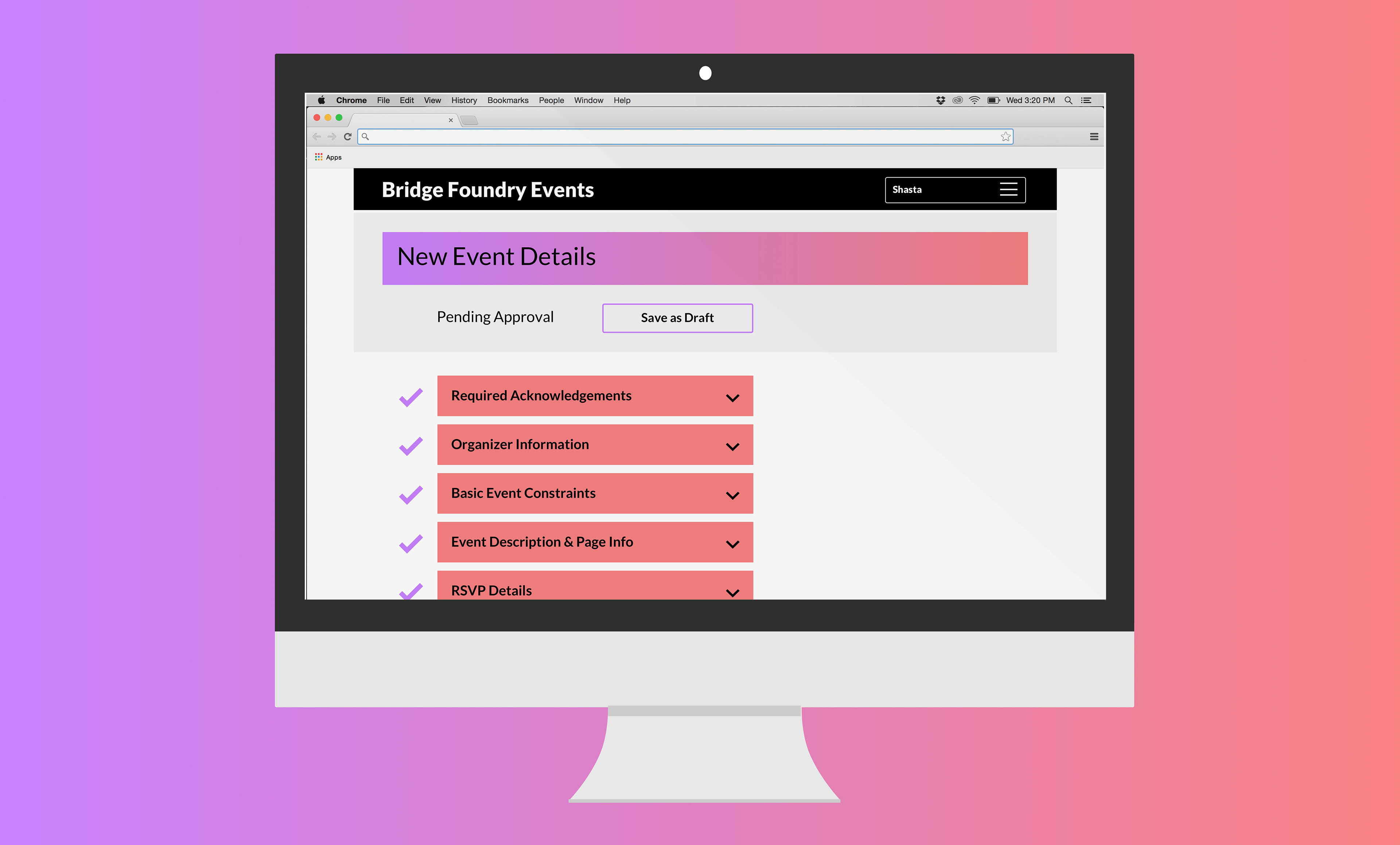 Bridge Foundry Events is software used by the non-profit Bridge Foundry; aiding them in providing free coding workshops to under represented populations in tech. 
EVENT CREATION Flow
A redesign of the new event creation flow minimizes information overwhelm that the current form suffers from.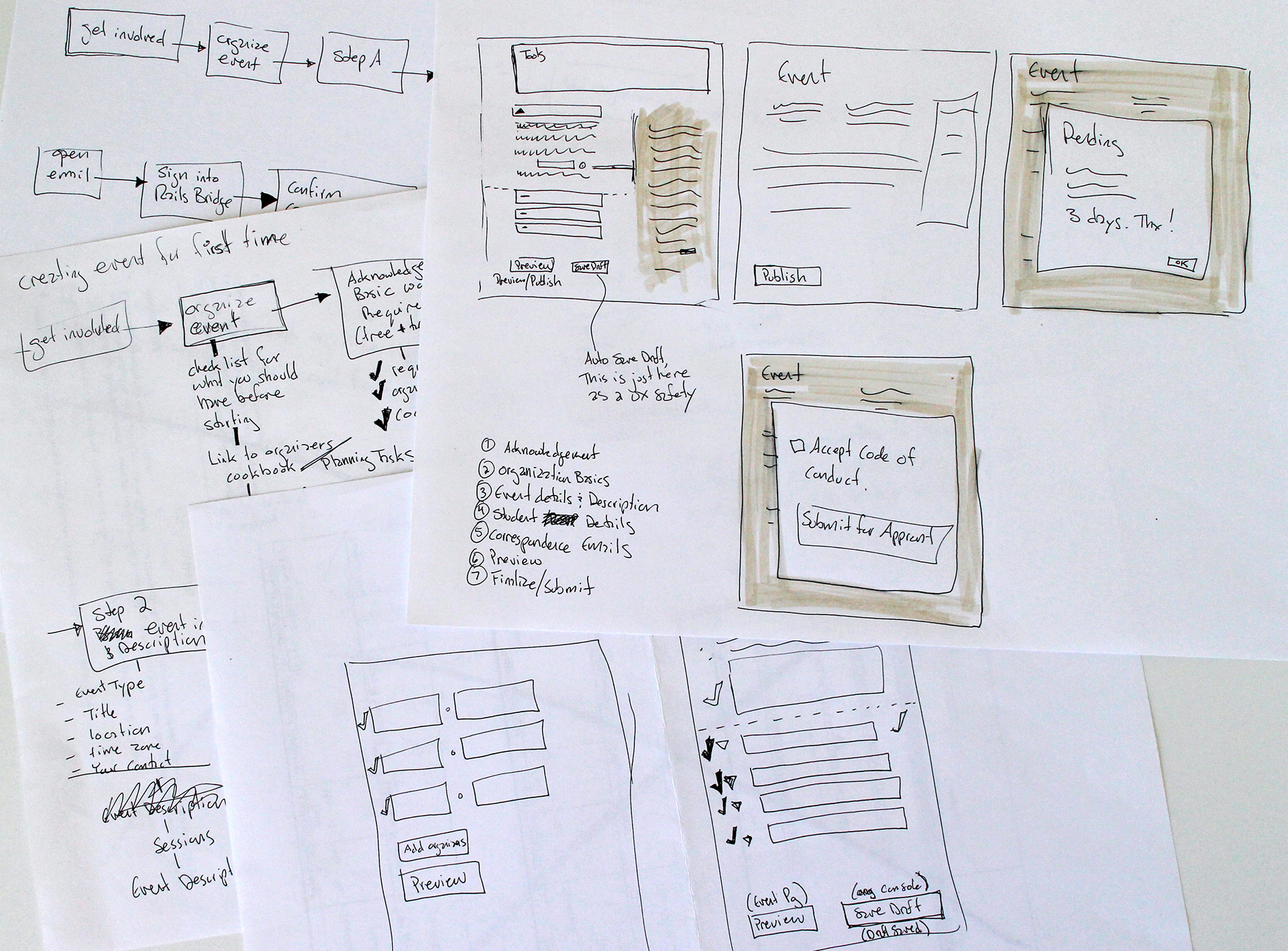 Old Form / New Form (wireframes)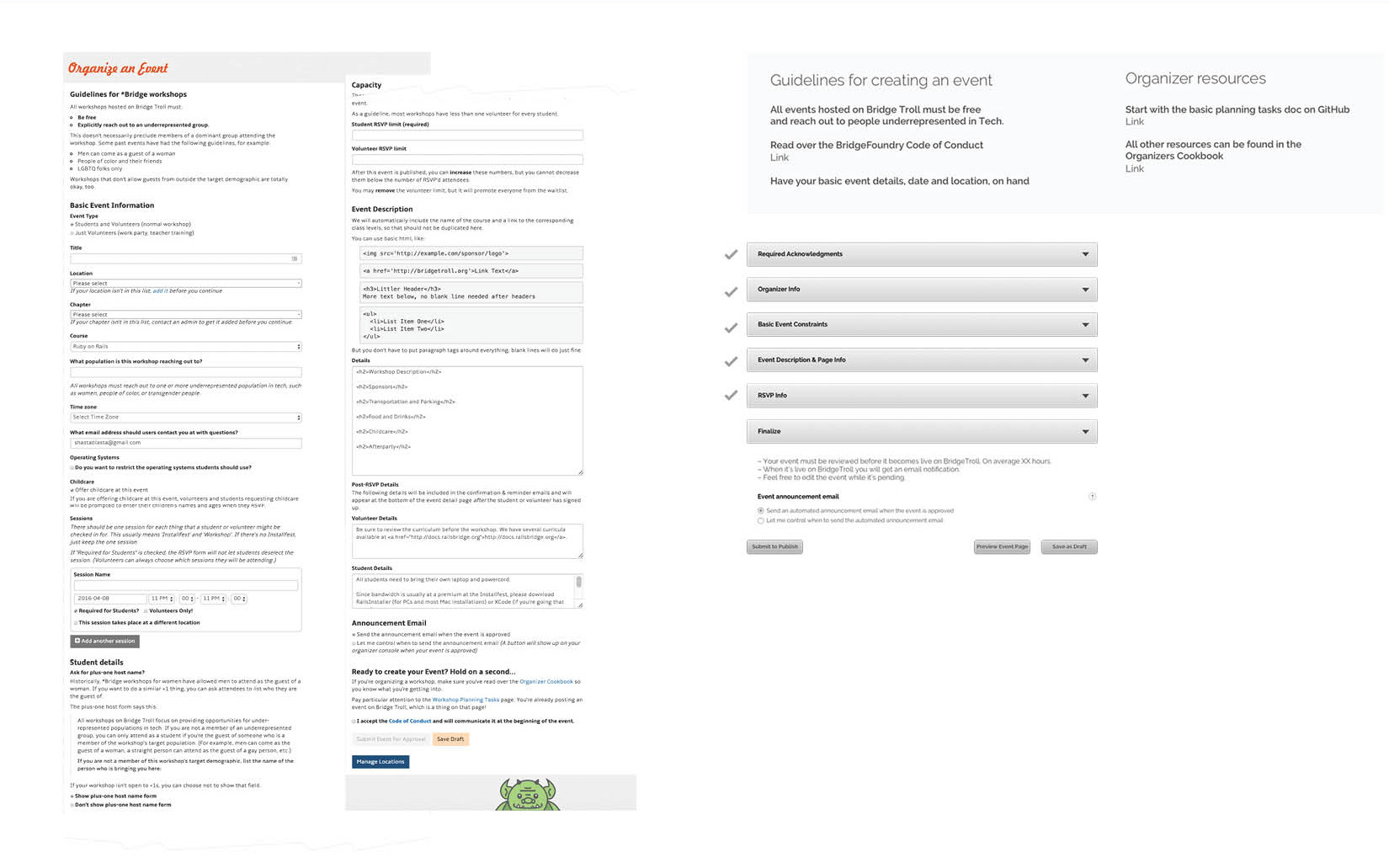 WIREFRAMES
The key changes reflected in the form are:
1. Pulling helpful organizer links to the top of the page
2. Emphasizing the code of conduct and requiring acknowledgment before beginning the event creation process
3. Chunking information input into manageable sections
4. Creating tooltips for help info. This will help keep the form uncluttered but still allow for expanded instruction if necessary.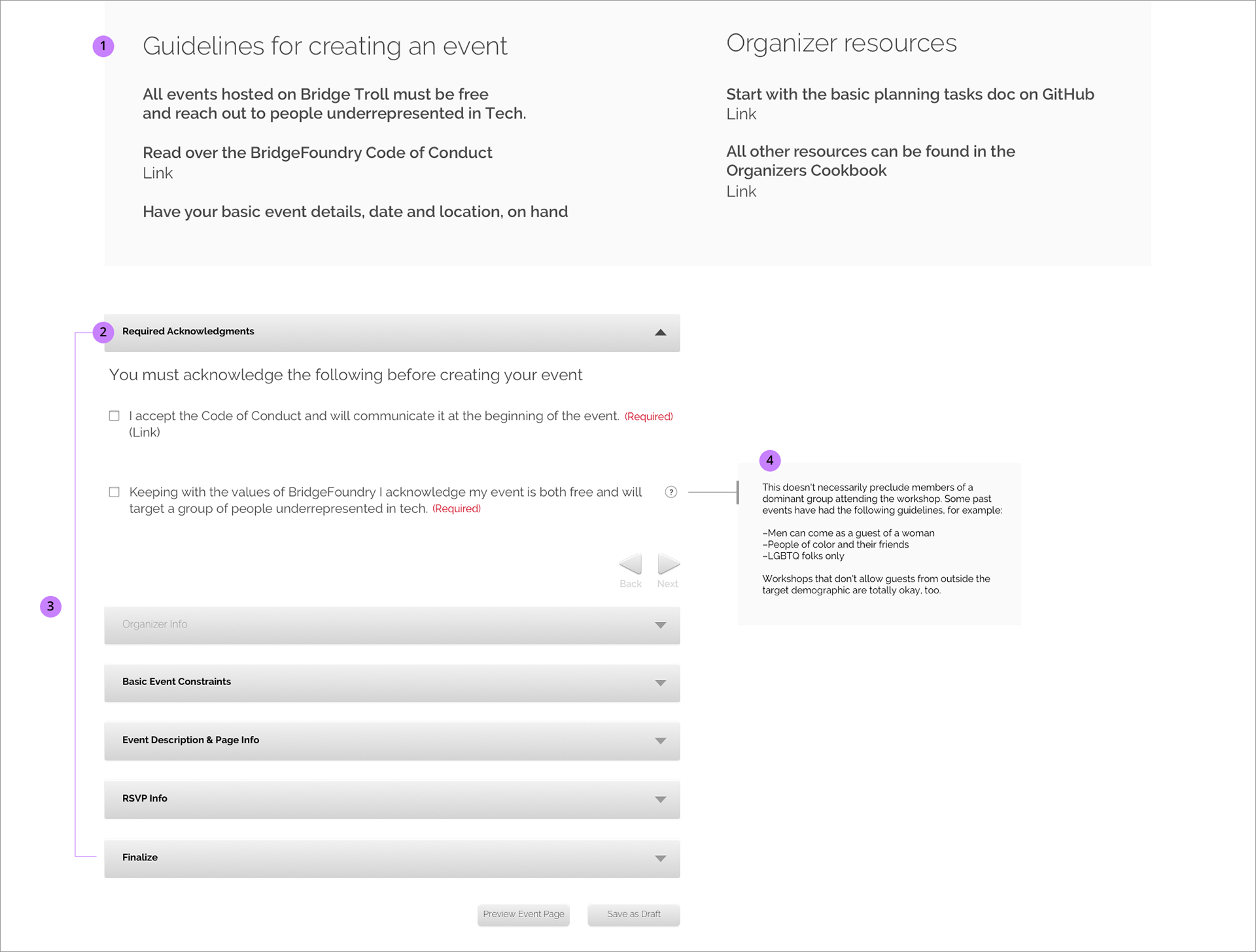 5. Creating more organization for the event page and the ability to preview it before the event is published
6. Allowing organizers to have more autonomy in describing their events
7. Allowing organizers to save draft at any point in event creation process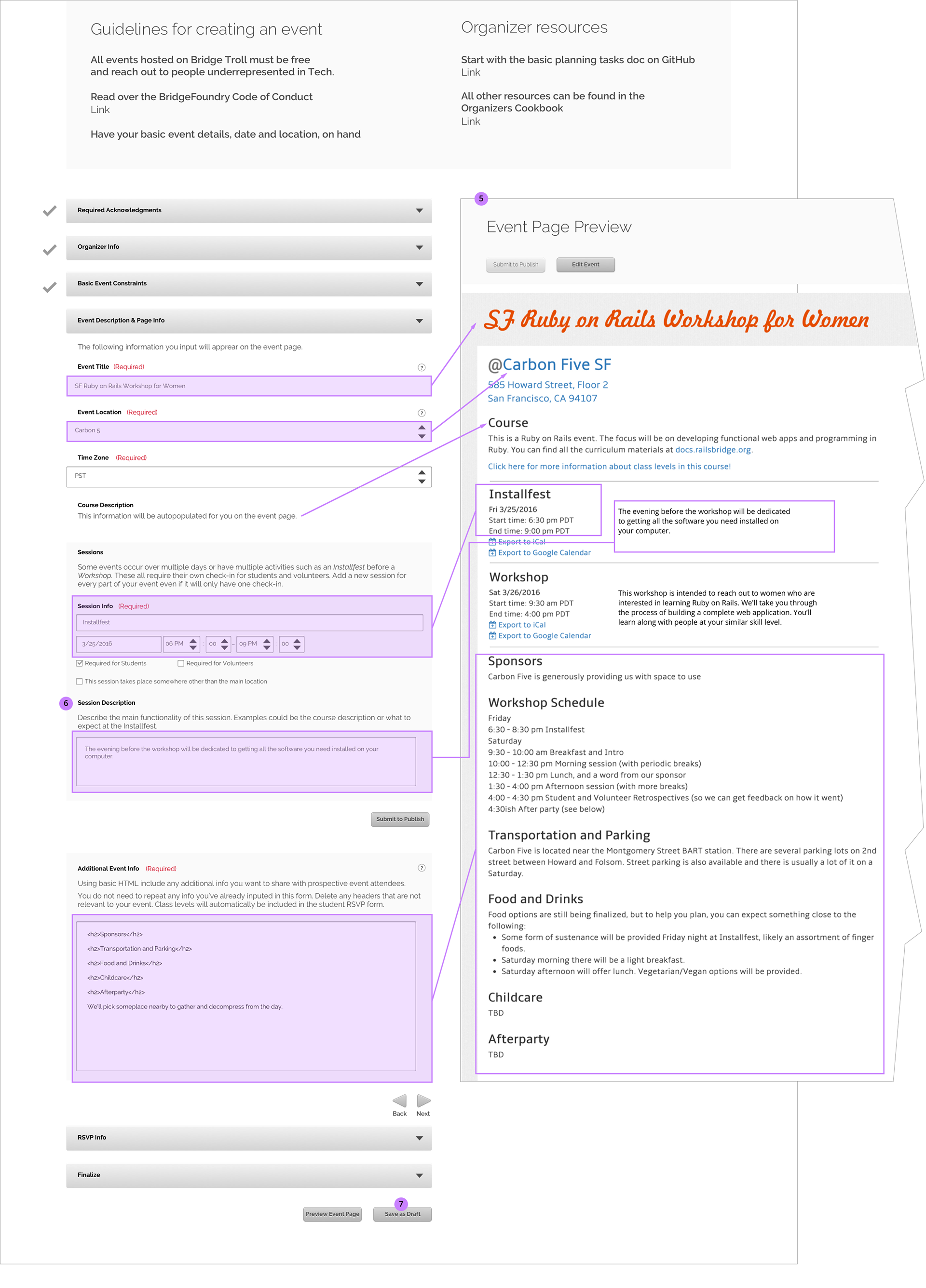 8. Adding the ability to have multiple organizers
9. Tracking progress with check marks
10. Including better information about how long it takes to publish the event and next steps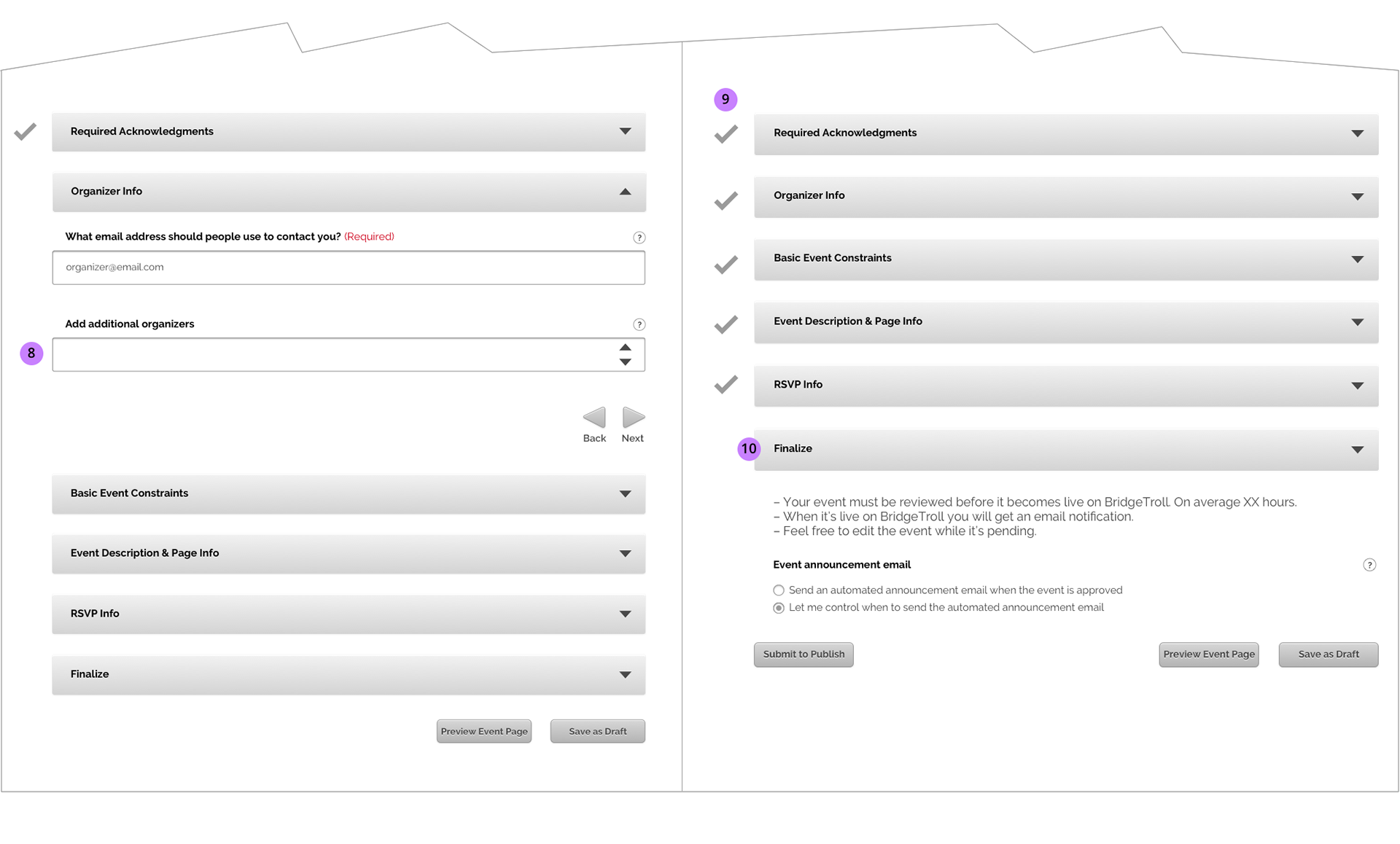 USER FEEDBACK
Feedback positively confirmed most assumptions related to navigation and functionality of the form wizard. I made design tweaks after small batches of user tests.
visual design