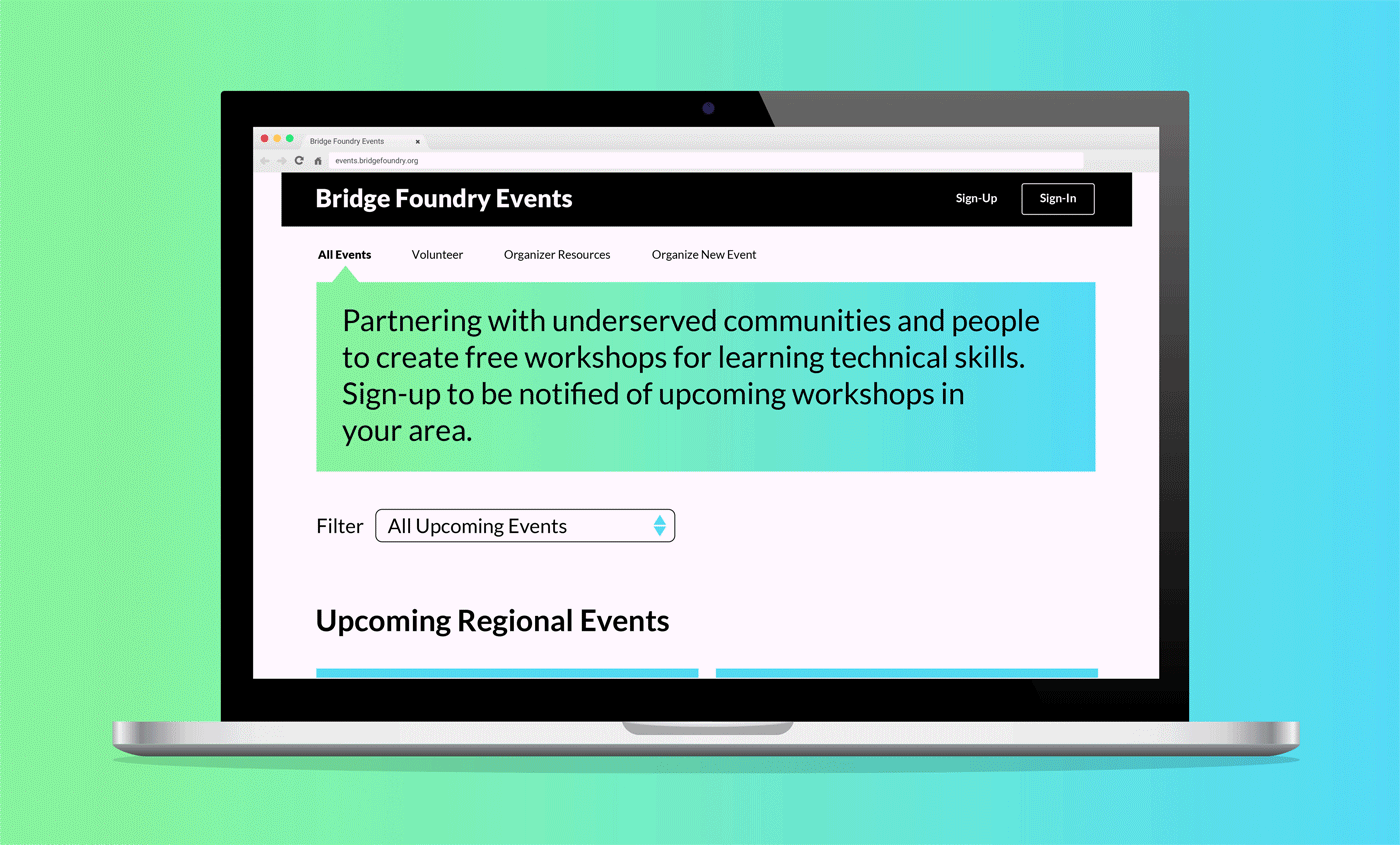 Bridge Foundry Events is software used by the non-profit Bridge Foundry; aiding them in providing free coding workshops to under represented populations in tech. 

The events website
– Is the place attendees come to sign-up for events 
– Is the tool organizers use to create the event
– Provides tools the event organizers use for running and teaching workshops
The old website pages supported the function of creating and posting an event. Only one of the pages was relevant to workshop attendees.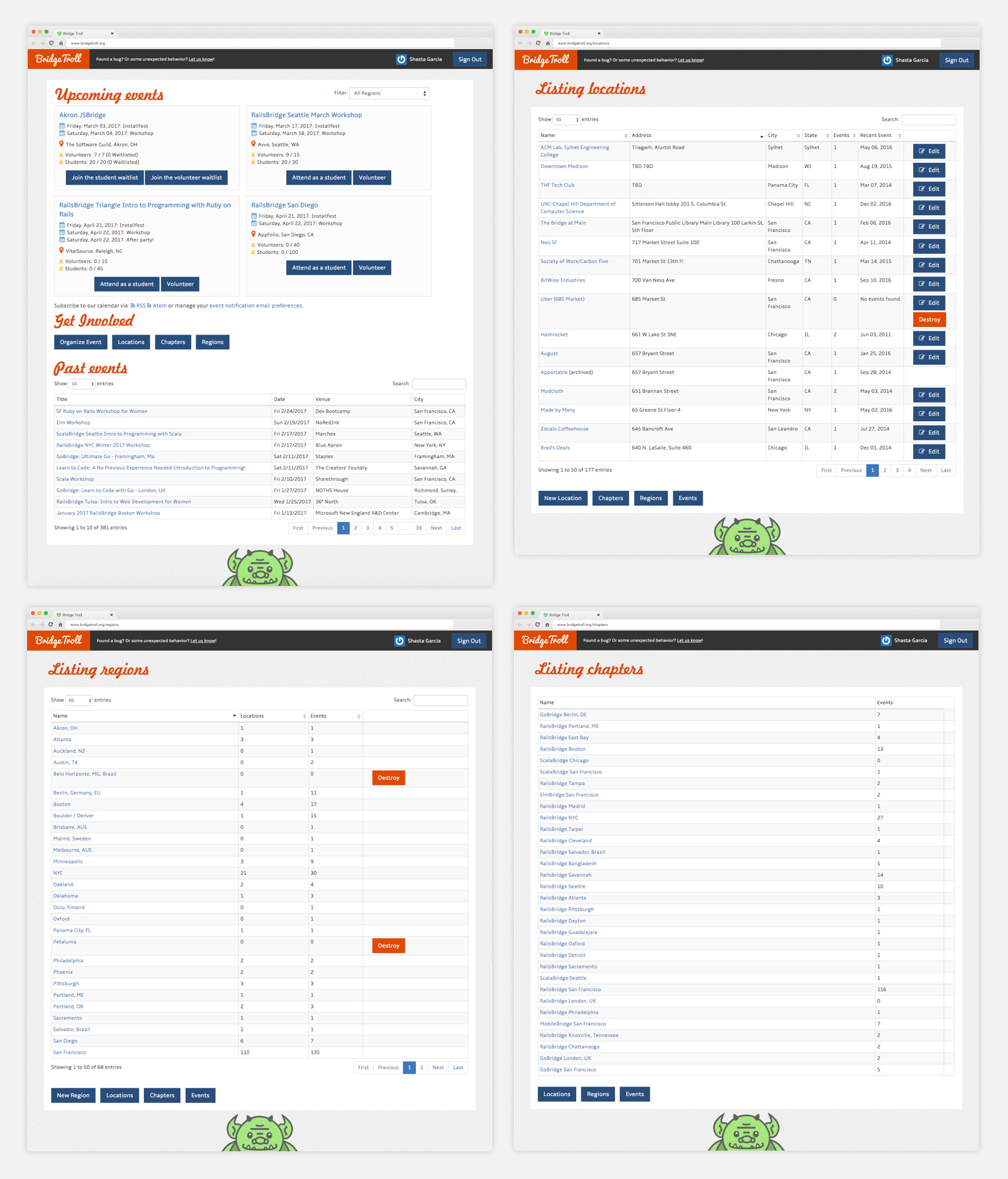 The new website will support the needs of workshop attendees, volunteers, and event organizers with consistent navigation and additional pages for information and tools.

Old Site Architecture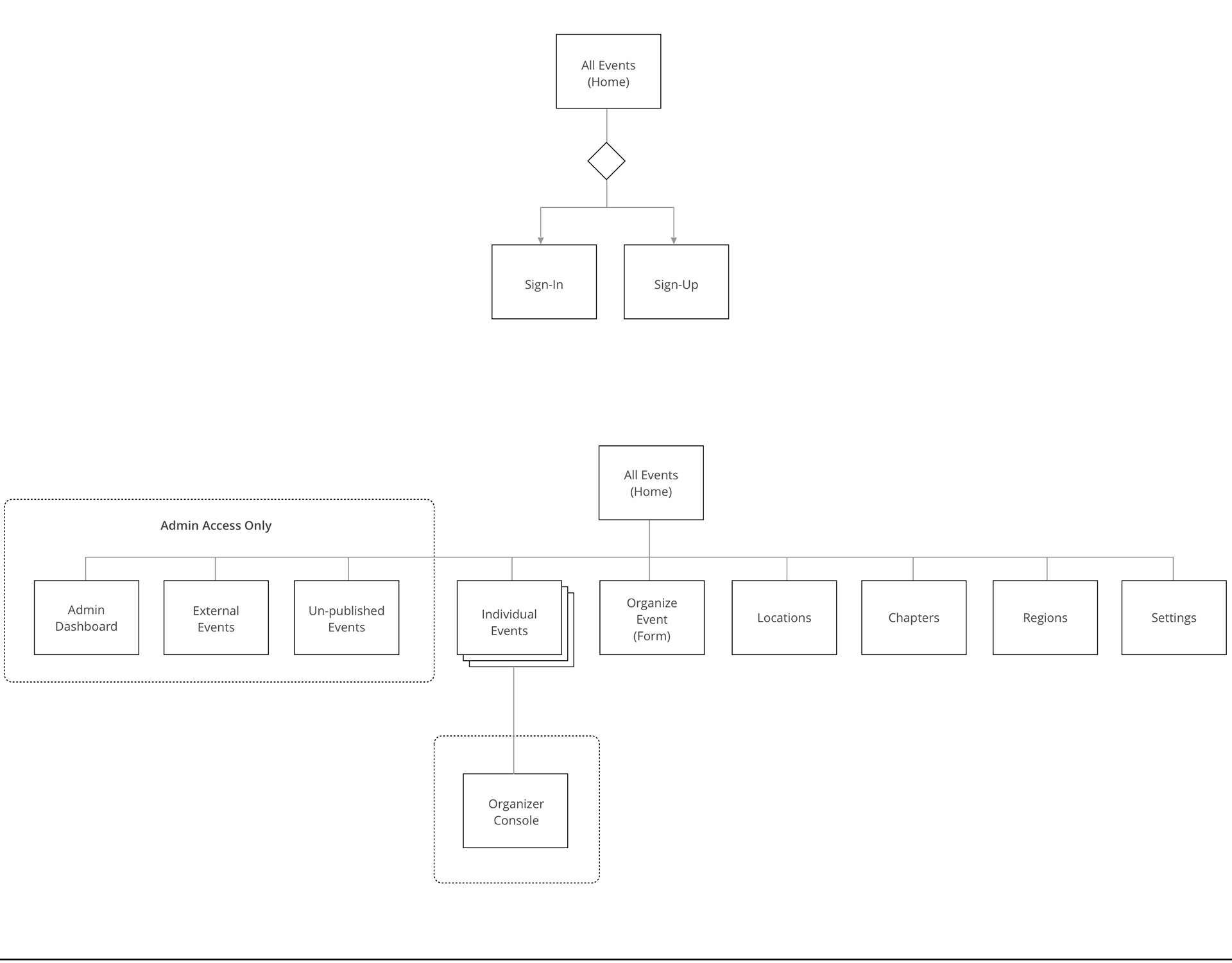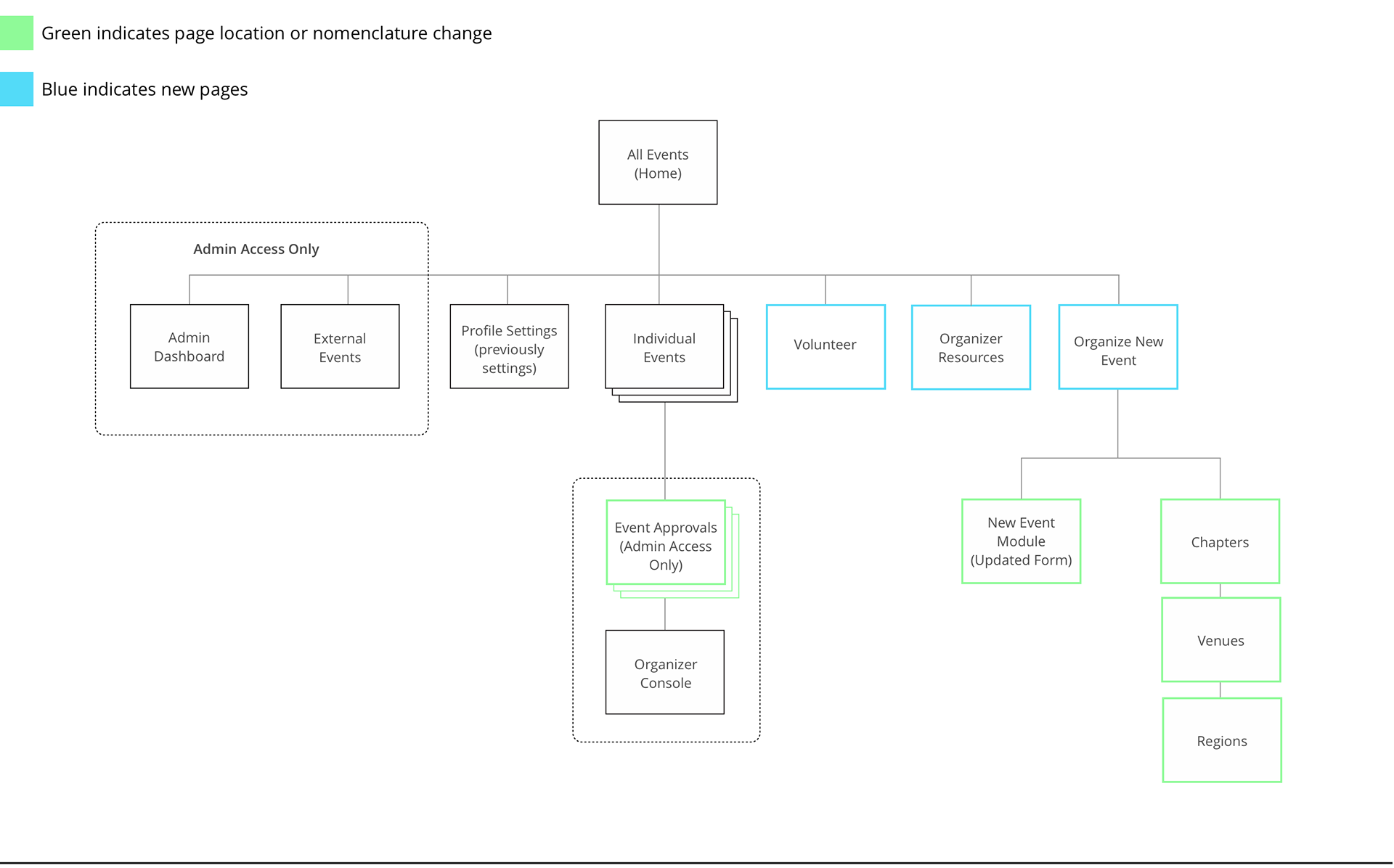 Wireframes
Using pair design methods we determined the logic for what pages and content to include. We created wireframes and a clickable prototype as a tool for discussing with Bridge Foundry.
Visual Design
Goals
– Feel approachable and inclusive
– Be flexible
– Have straightforward navigation
– Adhere to accessibility standards
Digital Sketch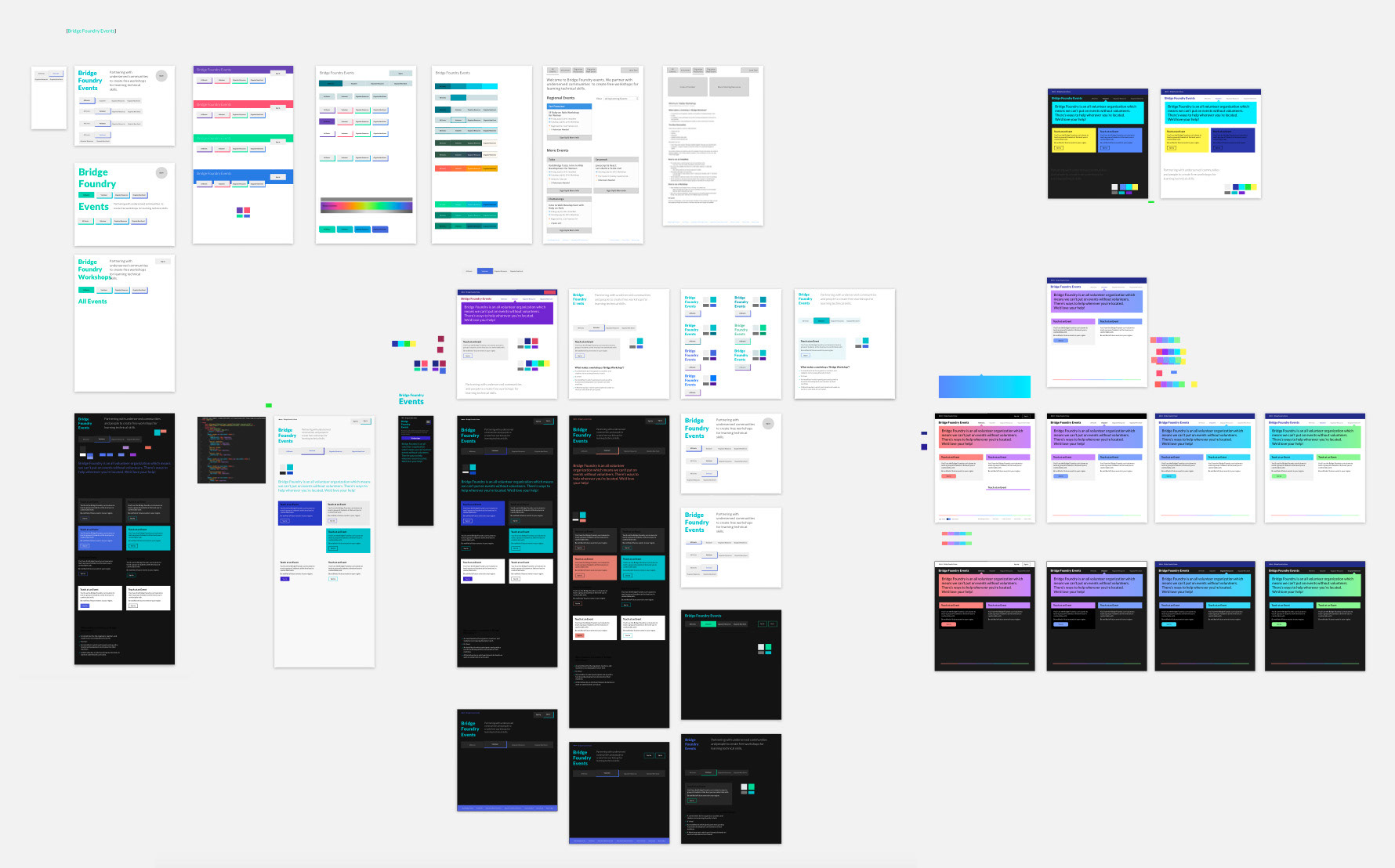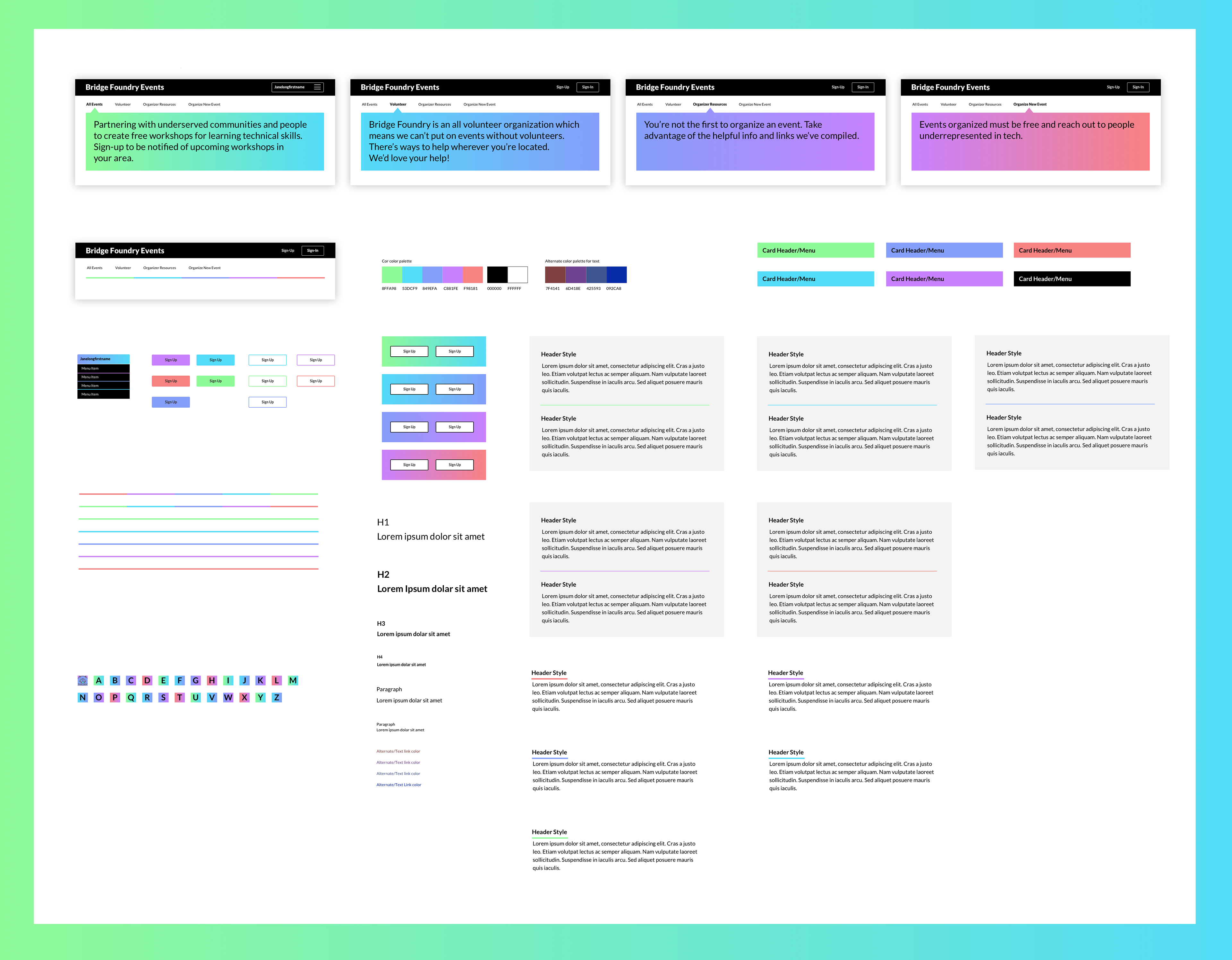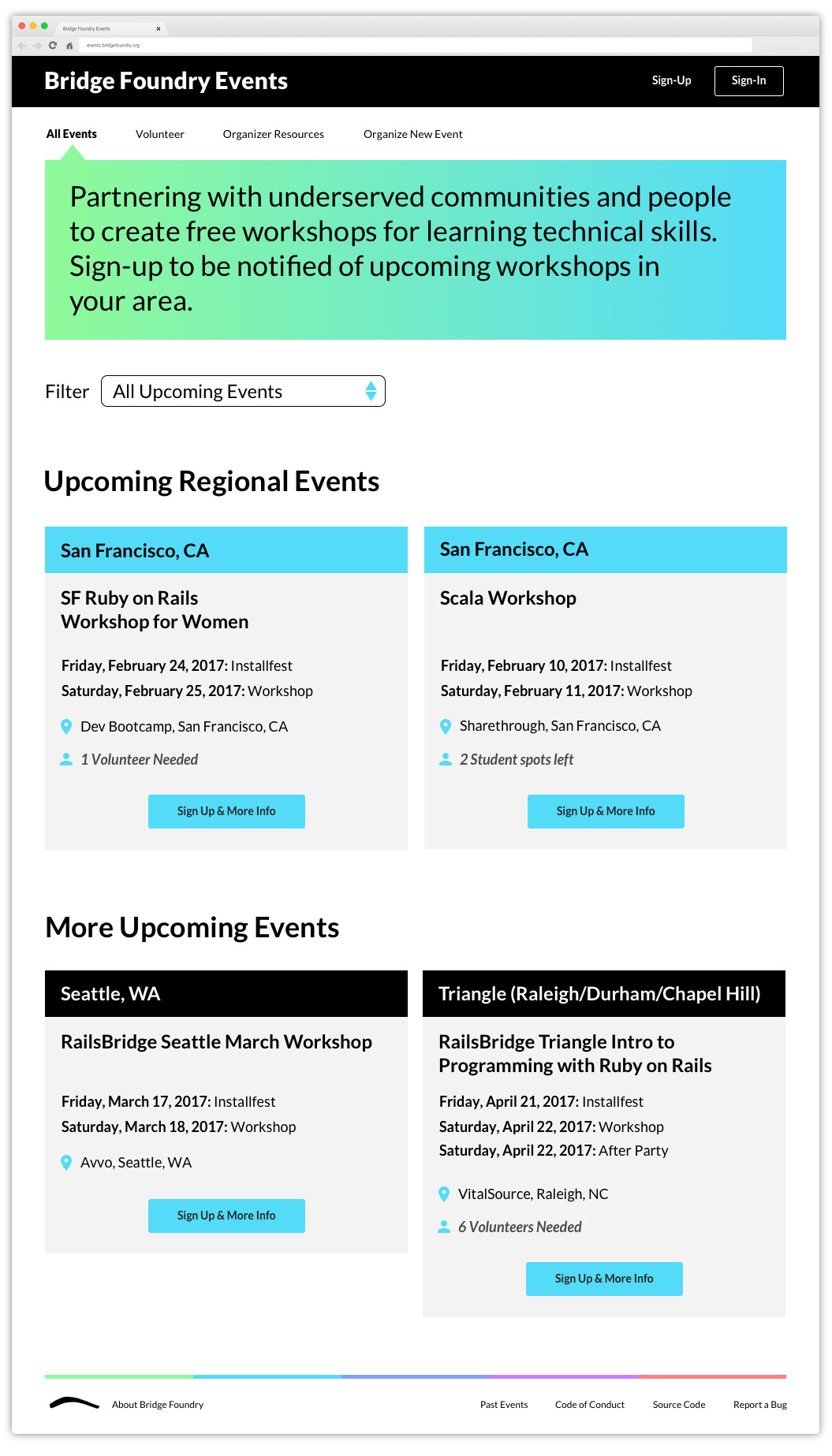 New Event Page / Old Event Page