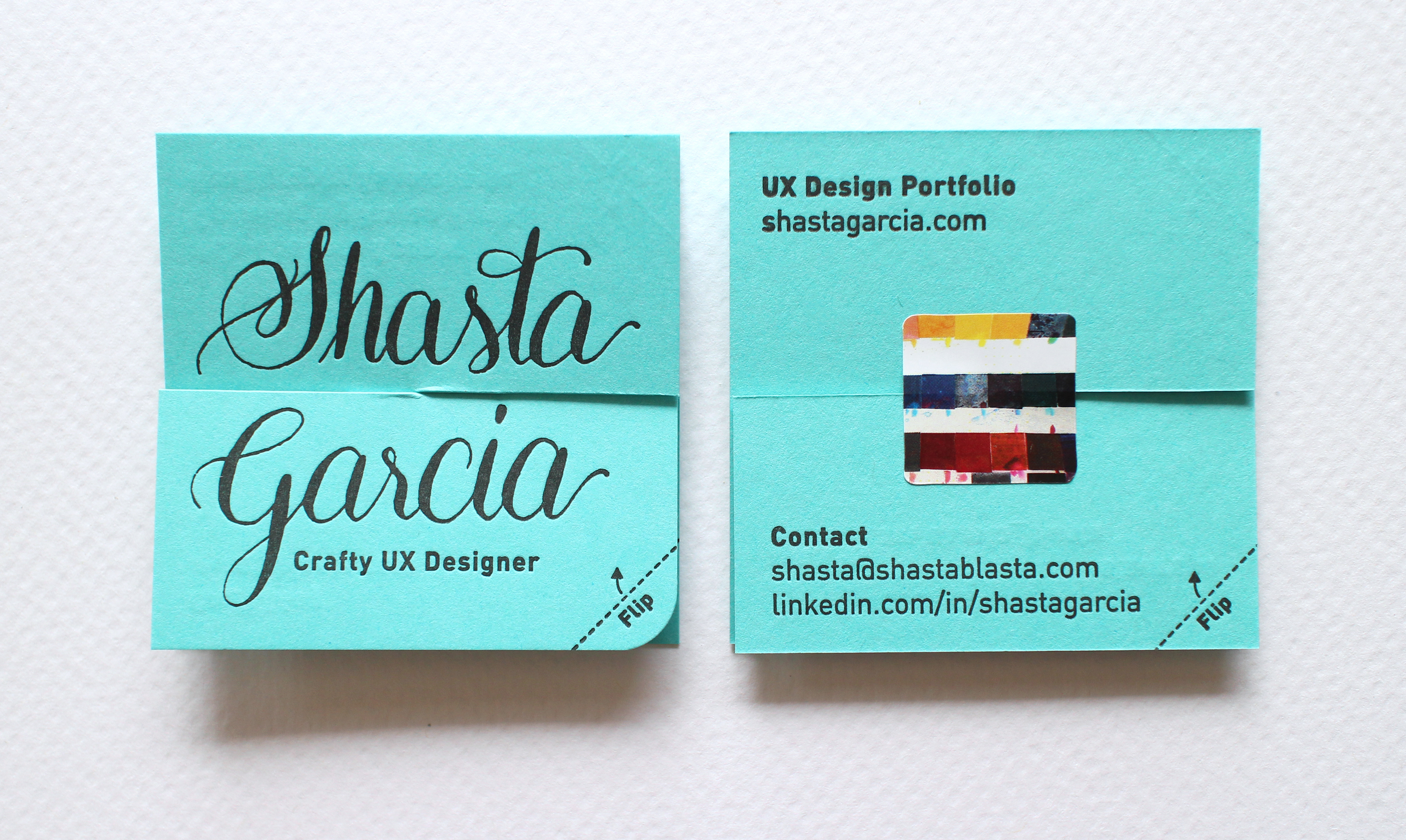 A primary goal when I create a business card is always to make the receiver feel like they're receiving a little gift.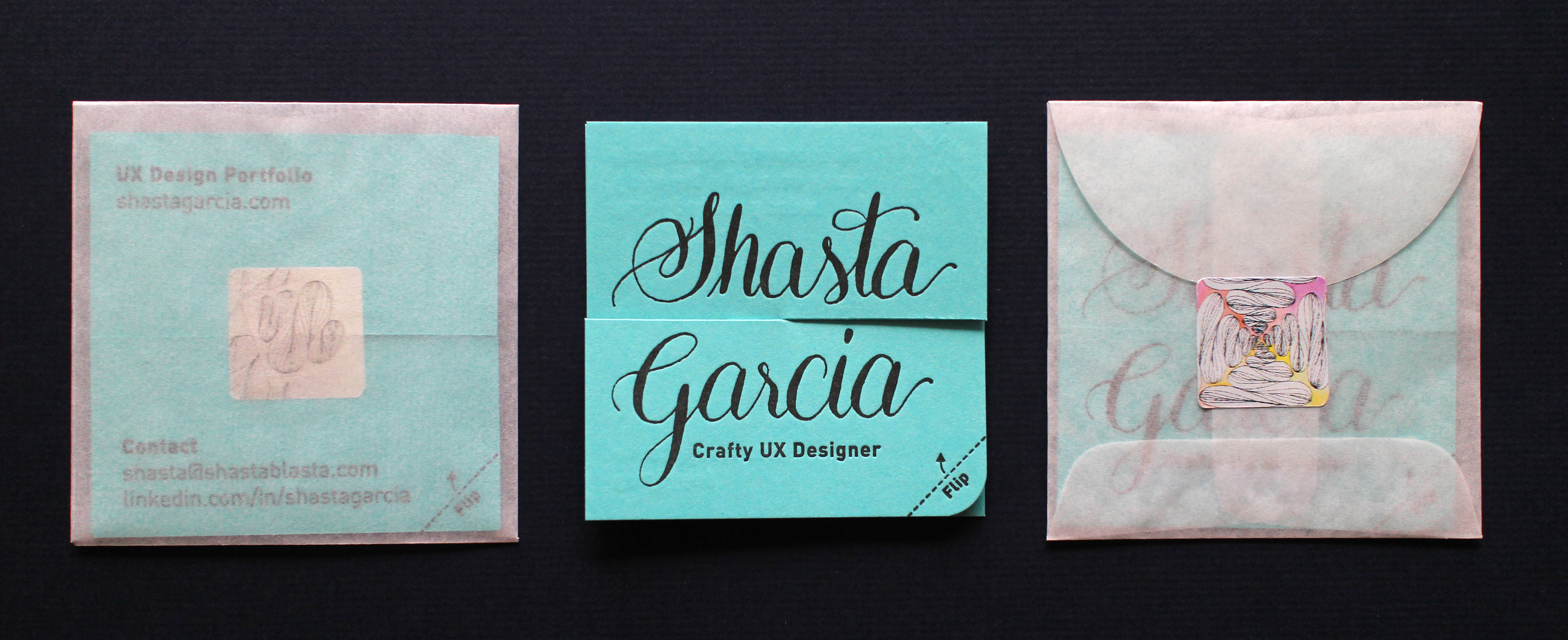 Every few years I design a new business card for myself. This time I had a couple informational requirements. I wanted to provide my basic contact and I wanted it to hold info for my other creative endeavors that often come up in conversation.

To keep the various pieces of info organized I created a 4-sided business card. The intent was for the recipient to pinch open each section to reveal the distinct pieces of information. While I thought the functionality was intuitive it quickly became apparent that others had trouble recognizing how to interact with the card.
I refined the interaction by testing prototypes on friends at parties, strangers in bars, and neighbors at my corner store.