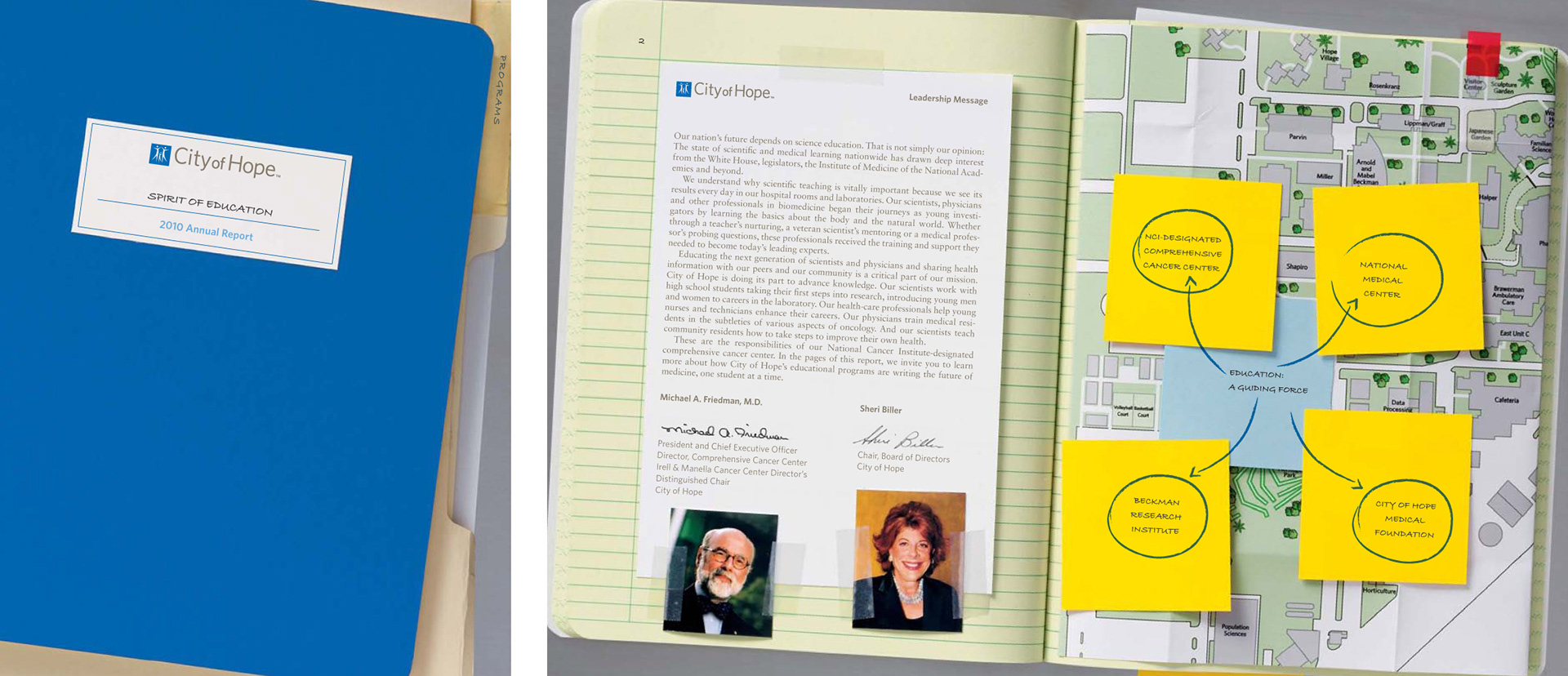 City of Hope (COH) is a research hospital which holds the reputable designation:
Comprehensive Cancer Center.
To receive this designation a hospital is required to conduct outreach and education activities. The 2010 Annual Report focuses on all the different types of education COH provides.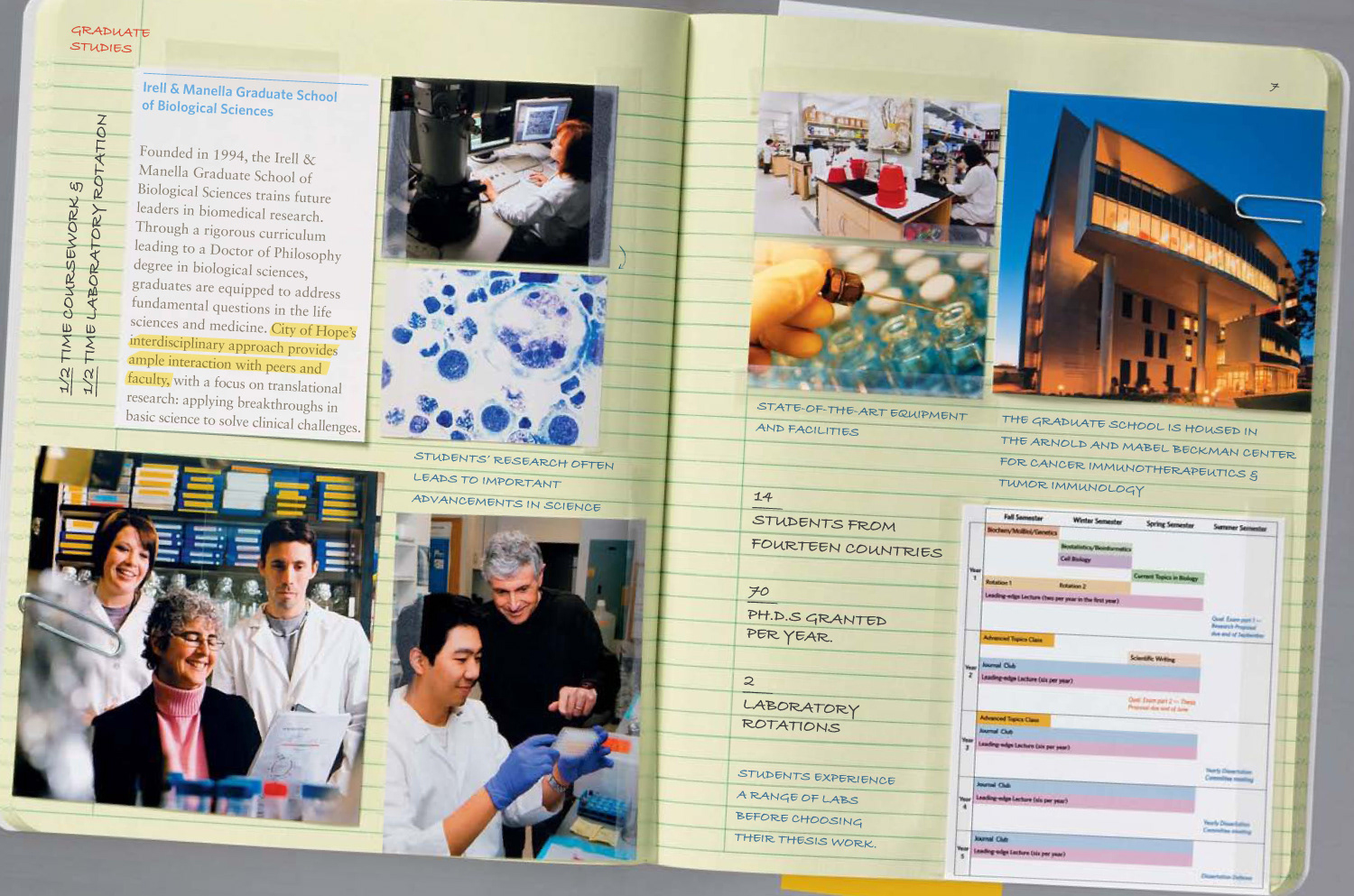 Because the hospital has so many educational entities, custom photography would have been too costly and difficult to coordinate. The challenge was to use a variety of supplied assets. Using the lab book as a visual device combined with a tromp l'oeil effect provided cohesion for the varied photography and paper artifacts. Conceptually, the lab book also tied together the educational component with the science being conducted at COH.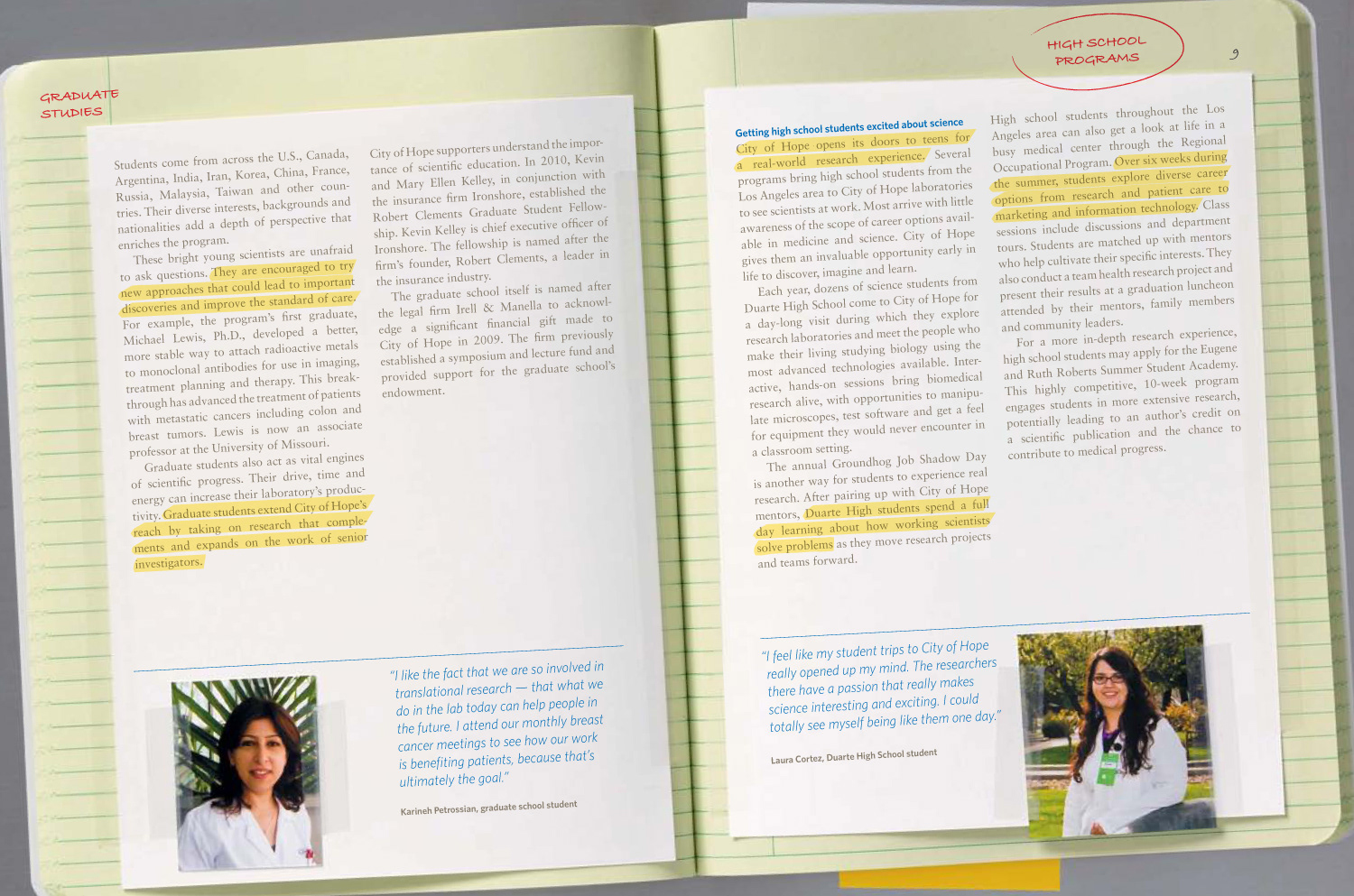 To create the imagery for each spread all the components were taped in place on separate notebooks; making it easier to streamline photography. It was necessary to overlay the type digitally so that the content could be edited as needed. A scrapbook feel could have easily devolved into messiness so we took care to adhere to consistent type styles and grid structure within the notebook pages.