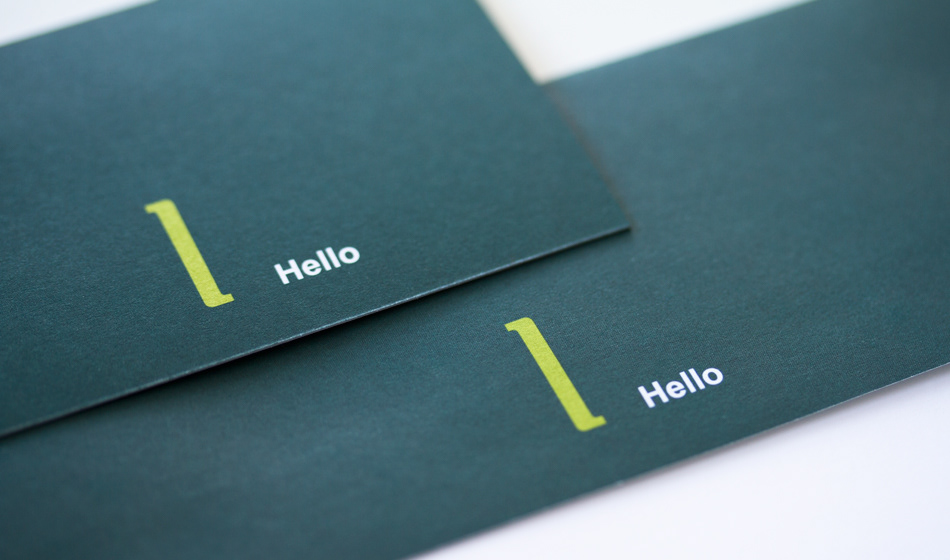 Callan Associates is an investment consulting firm that focuses on institutional investors. Many of their research service offerings are delivered as information products. The volume of print materials produced for their clients is similar to that of a publishing house.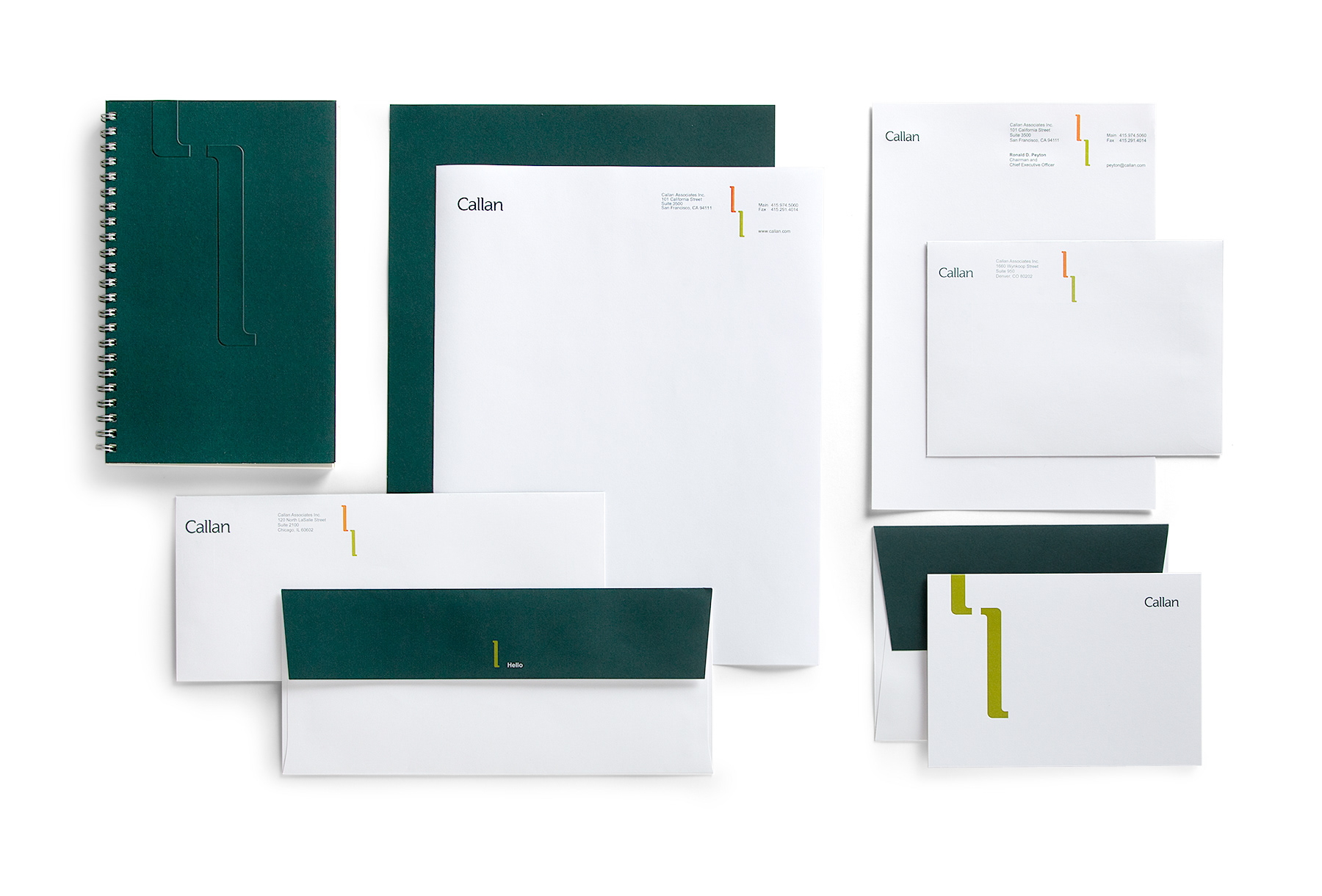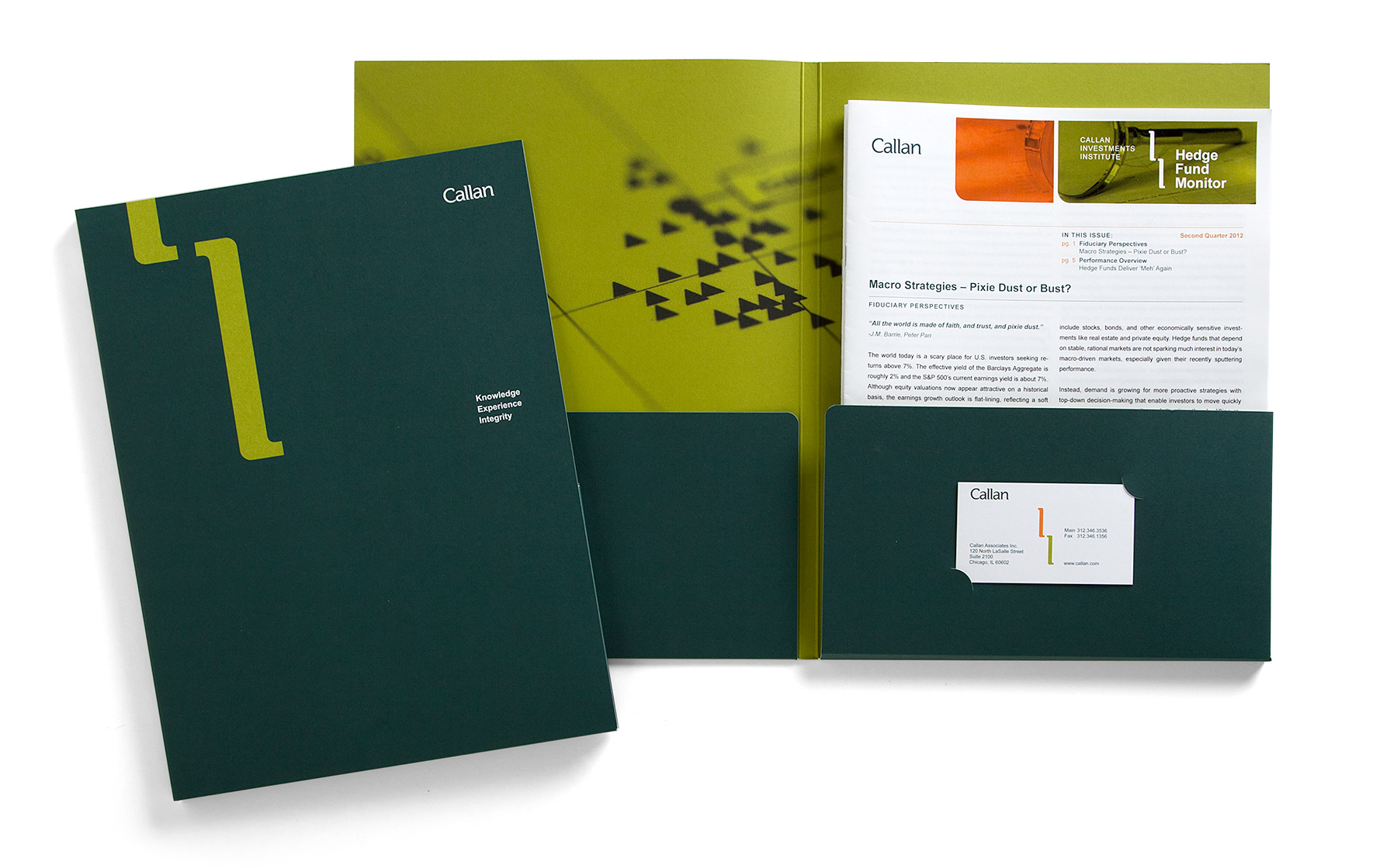 The wide variety of products meant that branding elements would need to be easily implemented by members of the entire firm using multiple publication tools. Assets needed to play nicely with design software, office software, and their own internal content management systems.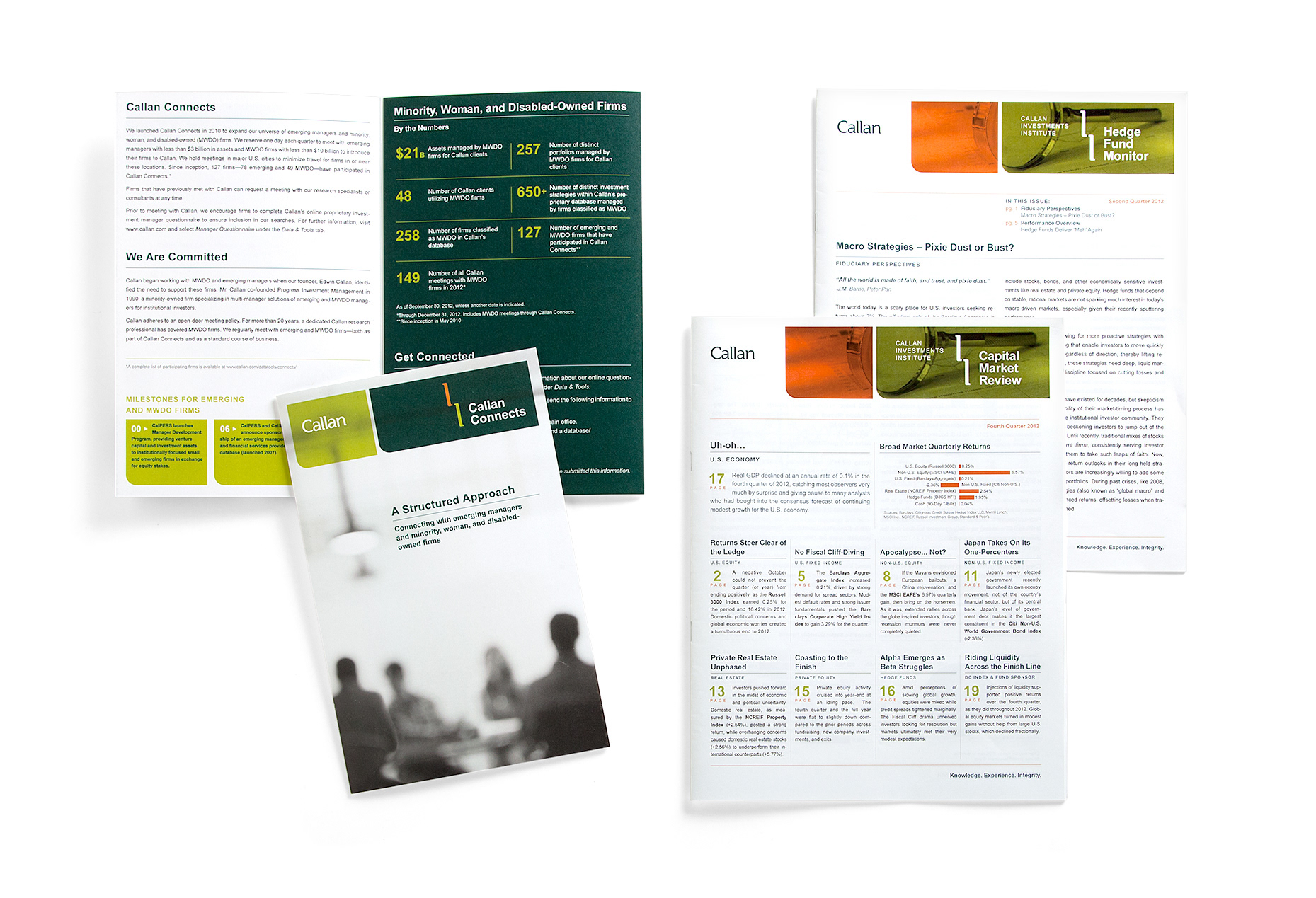 Some documents were provided as InDesign templates to their in-house design team. Others were created in PowerPoint and Word along with reference guides for formatting. There were ongoing conversations to ensure that everyone had a clear understanding of all the handoff materials and how to use them.